Quick Oil Change in Eugene, OR
Whether you drive a sporty Mazda MX-5 Miata, a spacious Mazda CX-9 or a vehicle from another brand, the experienced technicians at our Eugene Mazda dealer are here to provide top-notch service. Regular oil changes are one of the most important preventative car maintenance tasks you can do to keep your Mazda CX-30 or Mazda CX-5 in optimal condition. Not only do frequent oil changes help keep your engine running strong, but it can also improve your gas mileage and prolong the life of your engine.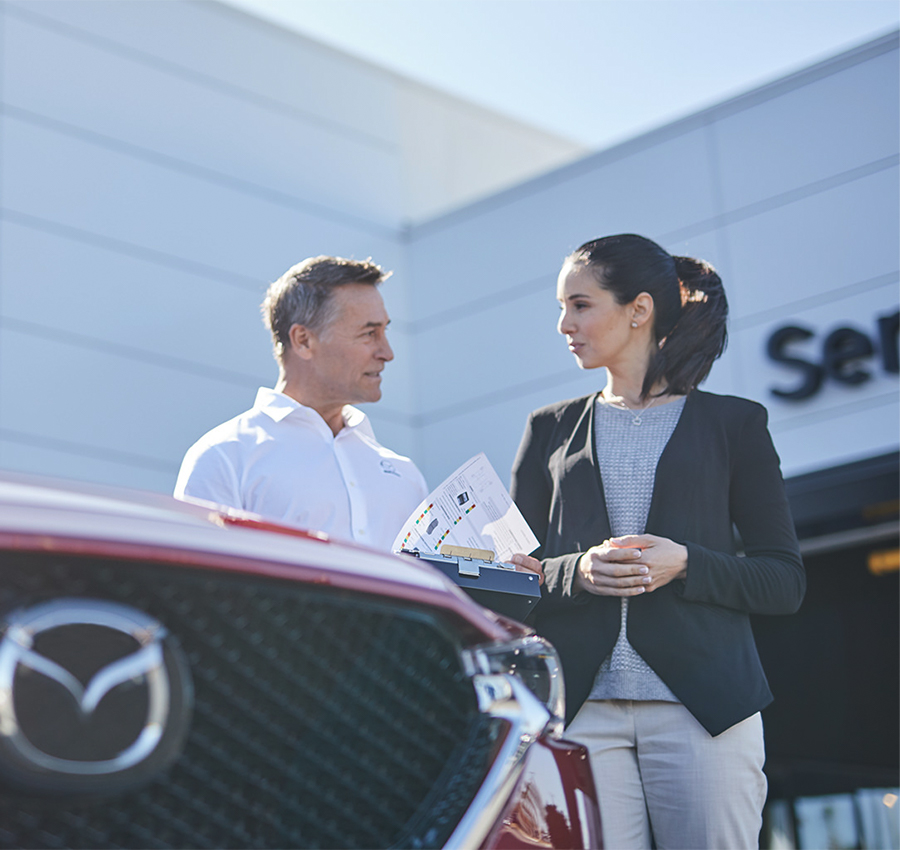 Our knowledgeable Mazda service staff can help you keep track of your oil change schedule and provide you with the manufacturer-recommended oil and filter service that best meet your vehicle's needs. We are committed to providing Oregon Mazda fans with quality service and honest advice, and we look forward to helping you keep your car running like new for years to come.
How Often Should I Get an Oil Change?
Typically, it is recommended to get an oil change every 3,000 to 5,000 miles, depending on your vehicle's manufacturer recommendation. However, if you drive in severe conditions, such as off-roading or frequent short trips, you may need to get an oil change in your Mazda CX-50 more often. It's advised that you follow your factory-recommended schedule, and if you aren't sure what that may be, feel free to reach out to our local auto service center.
How Do I Know If I Need an Oil Change?
There are several signs that may indicate your Mazda SUV or sedan needs an oil change, such as if your engine is running louder than usual, your oil looks dark or gritty, or if you n6otice a decrease in performance. It is also important to check your vehicle's owner's manual to determine the recommended Mazda oil change intervals.
If you think it might be time to schedule Mazda service, we'll take care of your oil change quickly and efficiently.
Oil Change Prices in Indiana
At the Kiefer Mazda service center, we understand the importance of regular oil changes and are committed to providing quality auto repair essentials at an affordable price. Our experienced technicians offer Mazda oil changes starting at competitive rates, and with convenient service hours, so you can get your vehicle taken care of quickly and easily. Visit us today and let us help keep your vehicle running smoothly!