How to Spot a Leaky Radiator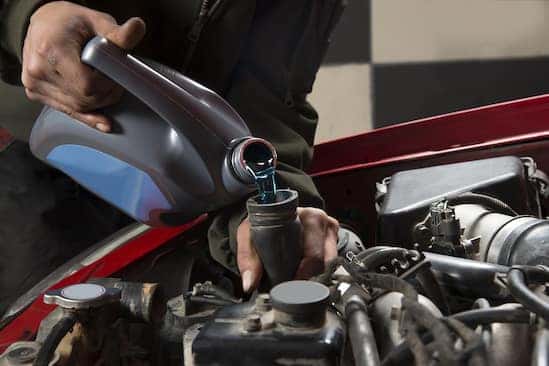 Your car needs coolant to protect the engine from overheating. The radiator is the key component in your cars cooling system. When coolant passes through the radiator it picks up excess heat which helps keep the engine cool. A leaking radiator causes problems with the cooling system so it's important to detect a leaking radiator early on. Here are some signs to look for:
If you notice a drop in coolant level you should first add more. This will help prevent damage to the engine. If the drop is drastic, it could indicate a leaking radiator.
If you notice a puddle of fluid under your car, you should look at the color to determine if it's coolant. Coolant will be bright green and could be a sign of a leaky radiator. Don't forget to properly dispose of the fluid.
If the radiator is discolored or corroded, that could be a sign of a leaky radiator. Examine the radiator from all angles to check for discoloration and corrosion.
If you suspect a leaky radiator visit our service center at Kiefer Mazda today.